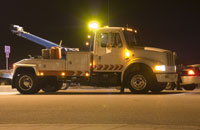 Commercial Best
Insurance Services Inc.
2703 W. Burbank Blvd.
Burbank, CA 91505
Tel: (818) 841-4111
Fax: (818) 841-5958
info@commercialbest.com
License #0C46074
"The Best Deserve the Best"
Welcome to Commercial Best Insurance Services Inc!
At Commercial Best Insurance Services, you are assured of quality professional services, competitive rates and dedicated professionals. As an independent agent, we are strongly driven by our passion to find the best combination of price and protection for our clients' needs.
Commercial Best Insurance Services has the resources and expertise to meet all your insurance requirements. We offer both personal and commercial insurance to clients statewide specializing in:
Commercial and public automobiles including tow trucks, long haul trucks, auto haulers, service trucks and limousines
Body shops, repair facilities and service stations.
Workers' compensation
Commercial packages for AAA, CHP and FSP contractors including General / Garage Liability, On-Hook / Cargo, Inland Marine
With our commitment to excellent customer service, you are in good hands. Call us at (818) 841-4111 for your insurance needs.