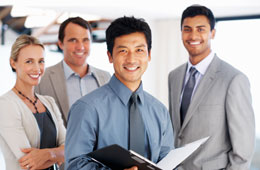 Commercial Best
Insurance Services Inc.
2703 W. Burbank Blvd.
Burbank, CA 91505
Tel: (818) 841-4111
Fax: (818) 841-5958
info@commercialbest.com
License #0C46074
General Liability
In today's litigious society, even small mishaps can result in large lawsuits. That's why general liability insurance, along with property and worker's compensation insurance, are essential for most companies.
Liability insurance protects the assets of a business if it becomes involved in a lawsuit. Other coverage for premises and operational liability, medical payments and contractual liability are also included.
General liability insurance can be purchased separately or as part of a business owner's policy.
Featured Insurance Coverages