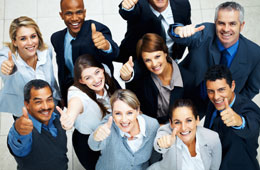 Commercial Best
Insurance Services Inc.
2703 W. Burbank Blvd.
Burbank, CA 91505
Tel: (818) 841-4111
Fax: (818) 841-5958
info@commercialbest.com
License #0C46074
About Us
Commercial Best Insurance Services is a privately owned independent agency located in Burbank, California. We provide both personal and commercial insurance to clients statewide specializing in commercial and public automobiles including tow trucks, long haul trucks, auto haulers, service trucks and limousines.
We also offer workers' compensation and commercial packages for AAA, CHP and FSP contractors including General / Garage Liability, On-Hook / Cargo, Inland Marine, among others.
Our mission is simple, that is, to provide quality professional service at most competitive pricing for our clients, and cultivate new relationships to sustain our growth. At Commercial Best Insurance Services, we take pride in our team of highly trained and courteous professionals.
With our solid years of experience in the industry, we are equipped with the expertise and dedication to find the best combination of price and protection for our clients. We have been in business since 1993 and is continuing to establish a high rapport with both our clients and insurers.
Know more about how we can be of help to you by calling us at
(818) 841-4111