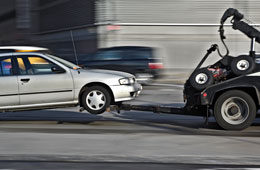 Commercial Best
Insurance Services Inc.
2703 W. Burbank Blvd.
Burbank, CA 91505
Tel: (818) 841-4111
Fax: (818) 841-5958
info@commercialbest.com
License #0C46074
Commercial Auto Insurance
Secure your business from disruptive property damage or loss and from liability claims arising from accidents involving your automobiles used for your business. Commercial auto insurance may include coverage for property damage, personal injury and medical payments, and liability claims.
Towing & Trucking Packages
We understand the towing industry and we have the knowledge and experience to provide customized insurance packages that meet the specific needs of our clients. Here at Commercial best we have exclusive towing programs designed by top-rated insurance companies. Our mission is to lead the towing insurance industry by setting the highest possible standards for commitment, experience and service.
Public Auto
Contact us for all your public auto needs including limousines, airport shuttles, hotel vans and church buses. We offer auto liability, physical damage, general liability coverage and can cover you for up to $5,000,000 with leading insurance carriers at the most competitive rates.
Featured Insurance Coverages